Wednesday Evening @ 7PM : September 8th - October 13th
Have you ever started watching a movie when it was already halfway through? It can be a confusing experience. Why is it so confusing? Because you missed the beginning where the main characters are introduced, the themes are presented, and the obstacle is revealed.

When you miss the beginning, you miss everything.

What's true about movies is also true about the world. People wonder, "Who am I? Where did I come from? Why am I here?" And they wonder because they missed the beginning.

In this 5-part series, pastor Arvind Balaram teaches through the opening chapters of Genesis to explain our beginnings and lay the foundation for the biblical story.
Intro To: The Purpose Driven Life
Before you were born, God already planned your life. God longs for you to discover the life he uniquely created you to live--here on earth, and forever in eternity. Let The Purpose Driven Life show you how. As one of the bestselling nonfiction books in history, with more than 35 million copies sold, The Purpose Driven Life is far more than just a book; it's the road map for your spiritual journey. A journey that will transform your life.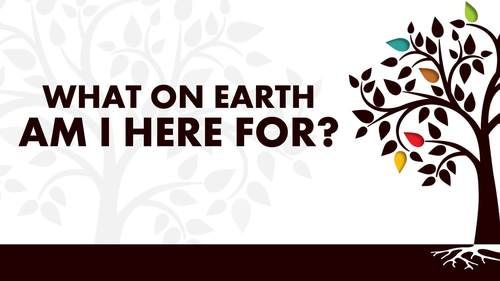 We'd love to hear from you. Fill out the form below to get started.